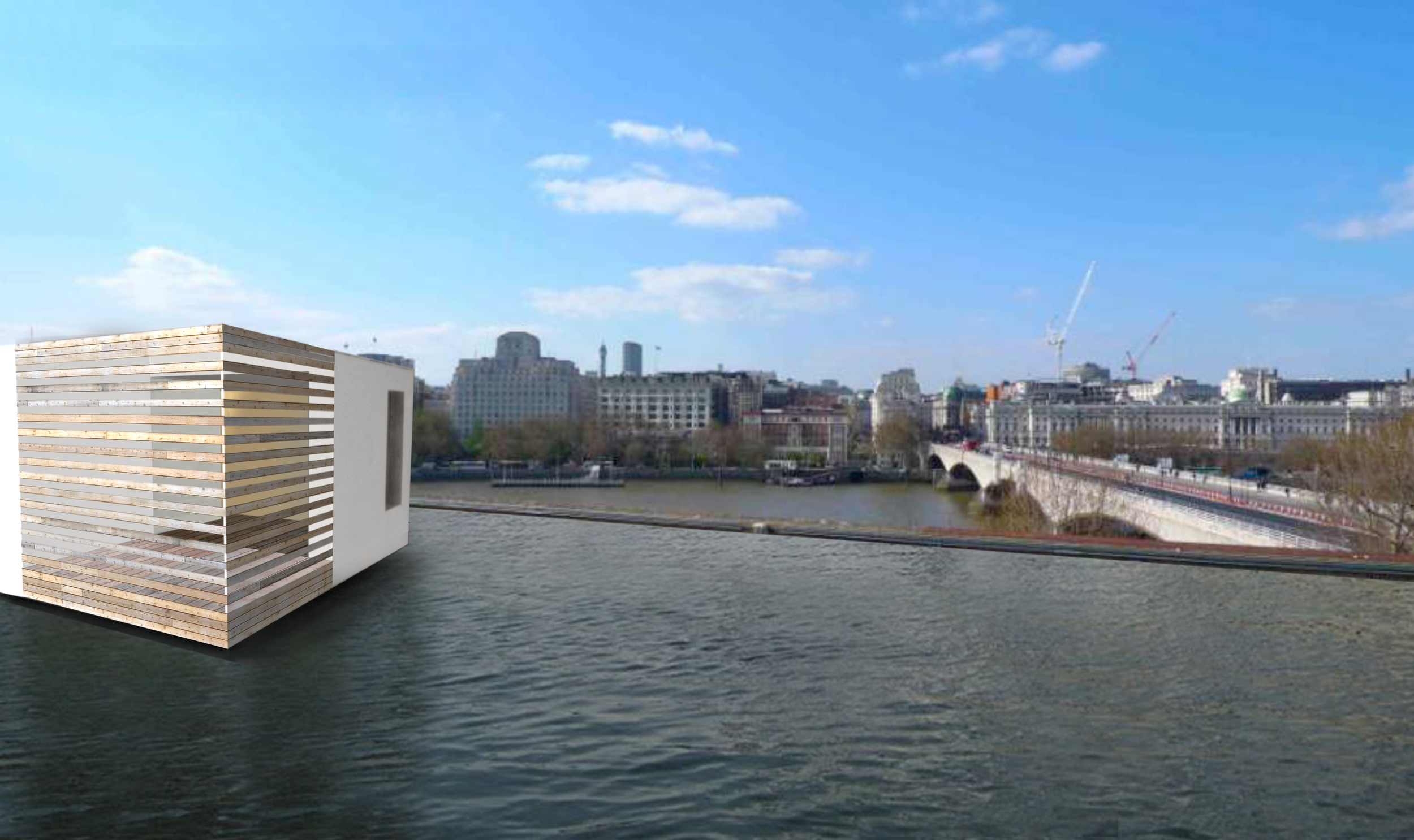 Living Architecture: A Room for London
The scheme takes as its starting point a lower-ground floor flat in a Victorian mansion block in Bloomsbury, London. The footprint of the new design is unchanged from this historical reference, but the interior has been rearranged to suit the requirements of the brief, and contemporary preferences and desires with regard to amenities and open-plan living. While the mansion block flat possessed only two exterior elevations, the new design has an external appearance at every edge, including a roof – but the sculptural articulation of these surfaces is abstracted from the functional window and door openings in the historical precedent. The parapet and external face of the building that forms the new pavilion's site is treated as a reversed and exaggerated version of the spatial condition of the mansion block light-well, which staggers to mediate the relationship of the interior with the street.
White render cladding alludes to another London archetype, the closet wings of Victorian terraces; while the external spaces are clad in timber decking as a reference to the ubiquitous use of this material in the back gardens of these houses. The design does not attempt to deny its urban setting, but in order to operate as a retreat from the bustle of the city, the design eschews panoramic views of the river and skyline in favour of selected, framed views of elements of the surrounding built and natural environment. In particular, roof-lights frame views of the sky and heighten the sound of rain. The timber-screened terraces facilitate a range of spatial experiences, allowing complete privacy, selective views, or panoramas. The roof that forms the ground plane for the new pavilion is flooded with a thin layer of water, addressing its unsightly appearance and setting up a more direct visual relationship between the new scheme and the River Thames.